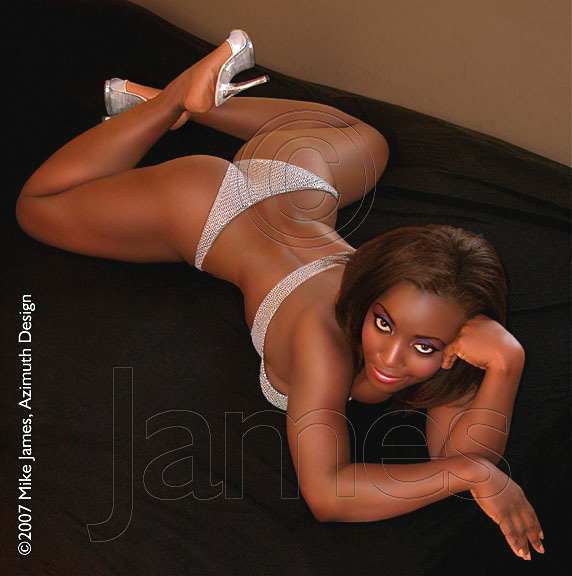 P230 Bed Flirt

Wow! This is a striking image! In every way. 
Lola is magnificently framed into this unique square format; psychologically, the composition 
has the effect of"boxing" her like a present. In gorgeous contrast with her skin, 
the metallic outfit effectively points out and heightens the buttery-ness of her flesh. 
Though her legs are opened provacatively it's soft and natural, more "playful" than overtly erotic. 
On the front end, Lola's eyes and relaxed smile operate like beacons to lead you into those legs.
Moths to a flame. A simply masterful image of a beautiful young woman.
     

Copyright © 1999 Mike James, Azimuth Design
All photographs, in whole or in part, and all related materials are 
copyrighted and registered intellectual property of Azimuth Design. 
All rights reserved, in any media.
---
The Gremlins in the Garage webzine is a production of Firefly Design. If you have any questions or comments please get in touch.

Copyright © 1994-1997 Firefly Design.