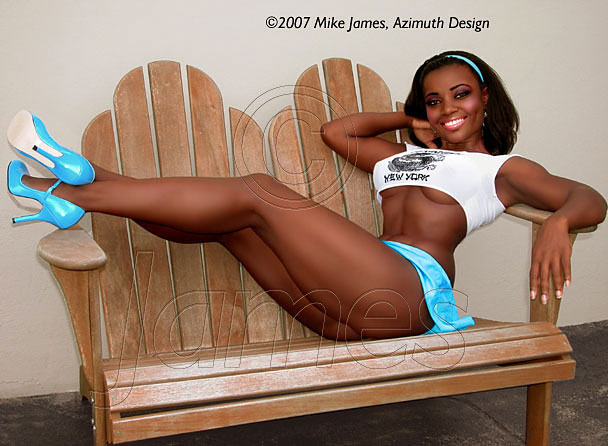 P215 New Shoes

Mike brought Lola a pair of aqua Mary Janes that she loved. 
It just so happened she had a perfect little matching skirt and headband for 'em. 
Mike donated the white cotton crop top and voila! a baby blue sweetheart! 
Lola displays the completed ensemble while shading herself on a beautiful sunny day 
by the pool.



Copyright © 1999 Mike James, Azimuth Design
All photographs, in whole or in part, and all related materials are 
copyrighted and registered intellectual property of Azimuth Design. 
All rights reserved, in any media.
---
The Gremlins in the Garage webzine is a production of Firefly Design. If you have any questions or comments please get in touch.

Copyright © 1994-1997 Firefly Design.