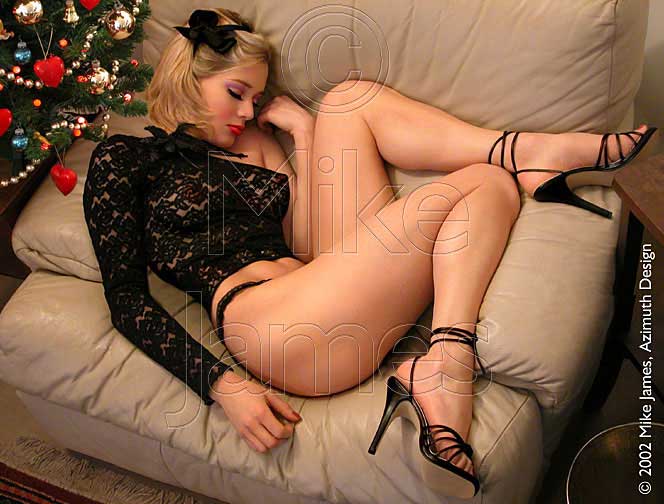 P113 Christmas Eve
Aw, couldn't quite stay awake for Santa. Too bad for him! He would have gotten an exquisite surprise. 
The outfit is quite nice, no?...a very snug lace top with one arm left bare,...ooooh..."Tre beau, Nico!" 
We particularly like the incredibly-subtle sexual message of her two hands. One is cupped suggestively 
near her tender lips. The other, indicating an additional possibility. All, while she sleeps SO sweetly.
Sweet dreams, Nico.
Copyright © 2002Mike James, Azimuth Design
All photographs, in whole or in part, and all related materials are 
copyrighted and registered intellectual property of Azimuth Design. 
All rights reserved, in any media.
---
The Gremlins in the Garage webzine is a production of Firefly Design. If you have any questions or comments please get in touch.

Copyright © 1994-1997 Firefly Design.