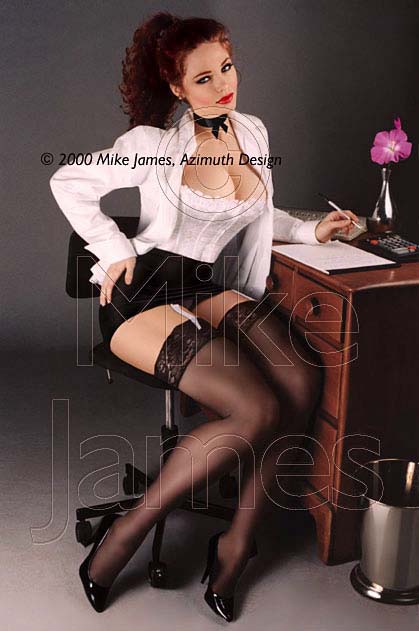 P072 Work Legs

"Hello. I want you to meet Shannon. She'll be temping as your secretary today."
Ya'know, I think I'd just march down to the Precinct and have them lock me up 
right then and there. This is just one more example..legs! legs! LEGS!!! Gaaah!
And what a face! Mike informs me all he did was color correction on it. Unreal!

Copyright © 1999 Mike James, Azimuth Design
All photographs, in whole or in part, and all related materials are 
copyrighted and registered intellectual property of Azimuth Design. 
All rights reserved, in any media.
---
The Gremlins in the Garage webzine is a production of Firefly Design. If you have any questions or comments please get in touch.

Copyright © 1994-1997 Firefly Design.