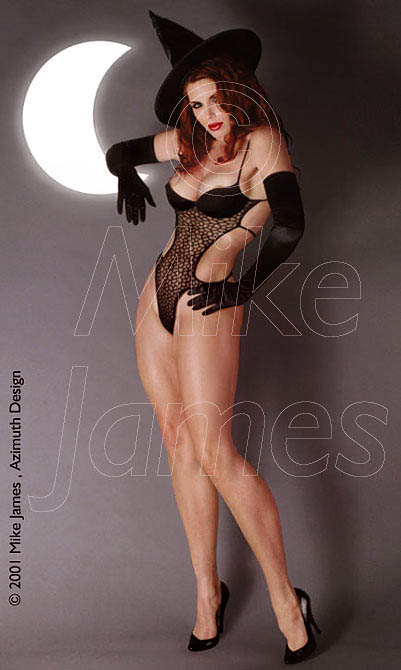 P034 Witch

There's something really "elegant" about Jasi here. I think it's the combined effect of her 
"haughty" hipshot, and the formal black attire. And, is anything MORE elegant,
(not to mention flat out sexy) as shiney little black pumps at the end of stark naked legs? 
The front of this outfit is truly stunning. But I'd pay DEARLY, to see the back view.
Maybe that's what Mike had in mind,... leave those 3 little "strings" to the imagination.
Copyright © 2001 Mike James, Azimuth Design
All photographs, in whole or in part, and all related materials are 
copyrighted and registered intellectual property of Azimuth Design. 
All rights reserved, in any media.
---
The Gremlins in the Garage webzine is a production of Firefly Design. If you have any questions or comments please get in touch.

Copyright © 1994-1997 Firefly Design.