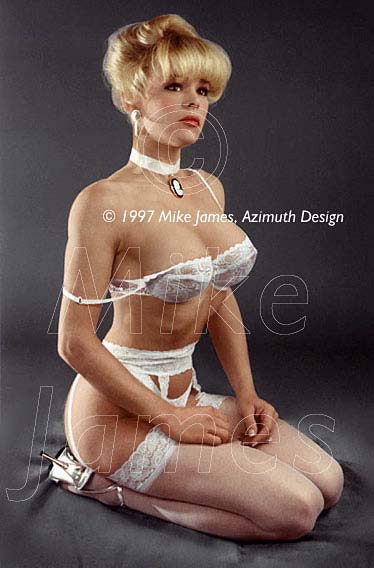 P016 Wistful

The face of an angel, pure and simple. The beautiful, prim posture.
What also absolutely amazes us is that Dana's hands were always "perfect" in every shot. 
Here, her relaxed, gentle fingers so subtly and so powerfully indicate her naked innocence.
Copyright © 2001Mike James, Azimuth Design
All photographs, in whole or in part, and all related materials are 
copyrighted and registered intellectual property of Azimuth Design. 
All rights reserved, in any media.
---
The Gremlins in the Garage webzine is a production of Firefly Design. If you have any questions or comments please get in touch.

Copyright © 1994-1997 Firefly Design.