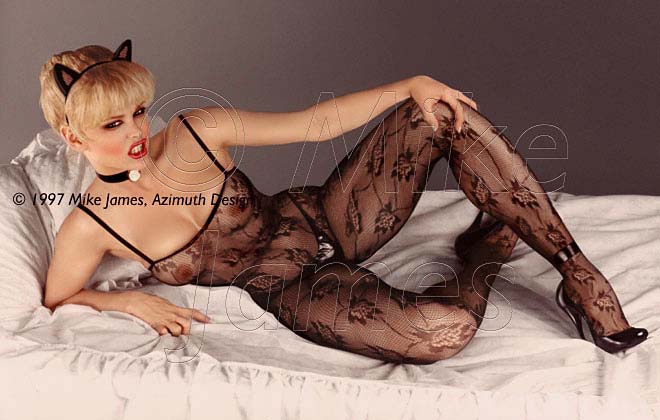 P070 Wildcat

Mike says this photo was tucked away in a box, forgotten, for almost 5 years. We're mighty glad he found it and 
marked it for retouching. He says Dana was a fitness "nut". Well, those hours in the gym CLEARLY show here.
Dana's body language is waaay beyond alluring, but that face says she could bite your head off if you get too close.
It's that frustrating Yin/Yang, Push/Pull, thing Mike employs that just cranks desire up like crazy.
Copyright ©  1997 -98 Mike James, Azimuth Design
All photographs, in whole or in part, and all related materials are 
copyrighted and registered intellectual property of Azimuth Design. 
All rights reserved, in any media.
---
The Gremlins in the Garage webzine is a production of Firefly Design. If you have any questions or comments please get in touch.

Copyright © 1994-2001 Firefly Design.