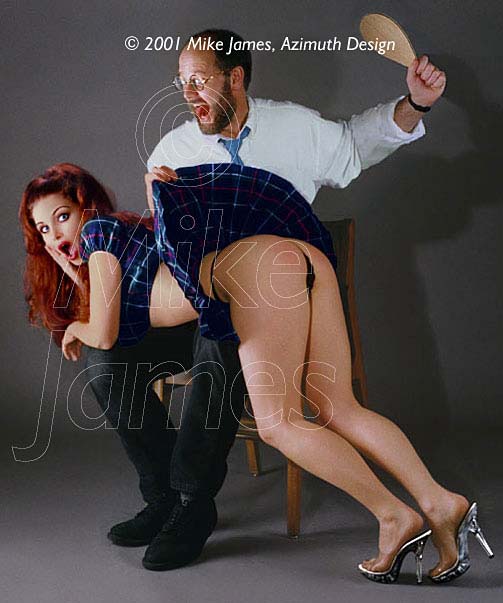 P024 Whap!

That's Mike, comically putting the wood, as it were, to Jasi's beautifully pinked backside. 
Mike thinks he spoils the picture, be we told him Jasi's beautiful visage more than carries it.
What makes Jasi a great is that she's not just a model with a slammin' body, sparkling blue eyes, 
and a gorgeous head of curly locks, but also a really good actress.
Copyright © 2001Mike James, Azimuth Design
All photographs, in whole or in part, and all related materials are 
copyrighted and registered intellectual property of Azimuth Design. 
All rights reserved, in any media.
---
The Gremlins in the Garage webzine is a production of Firefly Design. If you have any questions or comments please get in touch.

Copyright © 1994-1997 Firefly Design.