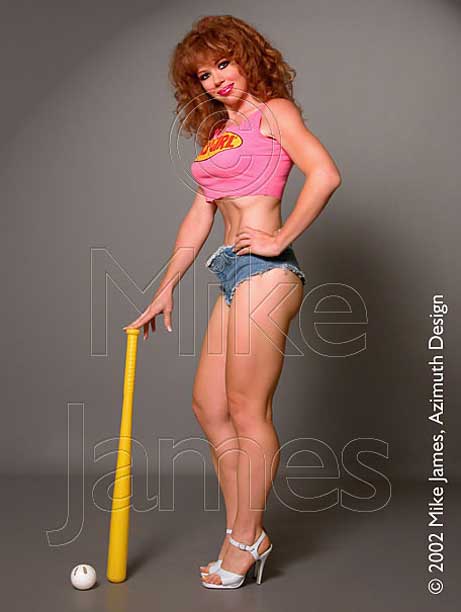 P102 Wanna' Play?

Uh,...YES?
Mike asked Heather if she "worked out" regularly. To his surprise, her answer was, 
"No, not really. I get my little waist and big legs from my mom." 
That Heather's physical attributes are "inherited", is the stuff that makes other women 
weep with envy, because it means she will keep this fabulous figure deep into maturity.
What can you say about this picture but "Wow!" As I look at this, I can't help thinking, 
"What planet is the entire fashion industry on?...HERE's your template!
Copyright © 2002 Mike James, Azimuth Design
All photographs, in whole or in part, and all related materials are 
copyrighted and registered intellectual property of Azimuth Design. 
All rights reserved, in any media.
---
The Gremlins in the Garage webzine is a production of Firefly Design. If you have any questions or comments please get in touch.

Copyright © 1994-1997 Firefly Design.