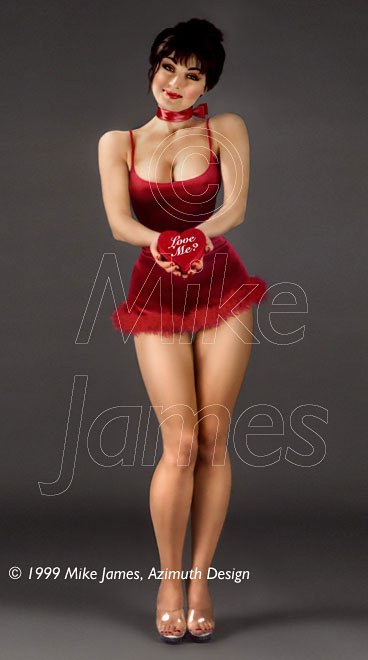 P051 ValenTina

There it is again....that wonderful, sweet smile with the precious little head tilt.
I wouldn't care if Tina were wearing grampa's sweatpants...I'd fall head over heels for this sweetheart.
But wearing THIS fuzzy, fresh ensemble? And proffering a messaged box of candy, no less?
You can eliminate the question mark Tina. I'm there! Take this one home folks....it'll NEVER get old!
Copyright ©1999 Mike James, Azimuth Design
All photographs, in whole or in part, and all related materials are 
copyrighted and registered intellectual property of Azimuth Design. 
All rights reserved, in any media.
---
The Gremlins in the Garage webzine is a production of Firefly Design. If you have any questions or comments please get in touch.

Copyright © 1994-1997 Firefly Design.