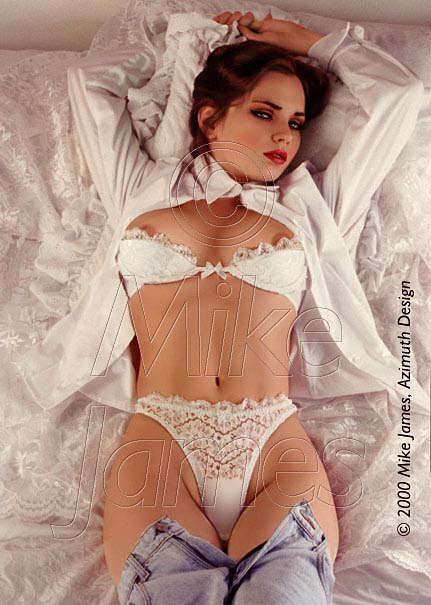 P069 Undie Show

This feels real. Erin's clean white shirt, and street-jeans are  not in themselves 
especially sexy. So you'd probably not suspect anything particularly sexy underneath. 
But has Erin got a surprise for you...a feindishly tiny push-up bra, barely adequate 
enough to even half-cover her girlish B-cups, and the prettiest SUPER-sexy 
little french panties. Oh my, she's captivating NOW, isn't she?

Copyright © 2000 Mike James, Azimuth Design
All photographs, in whole or in part, and all related materials are 
copyrighted and registered intellectual property of Azimuth Design. 
All rights reserved, in any media.
---
The Gremlins in the Garage webzine is a production of Firefly Design. If you have any questions or comments please get in touch.

Copyright © 1994-1997 Firefly Design.