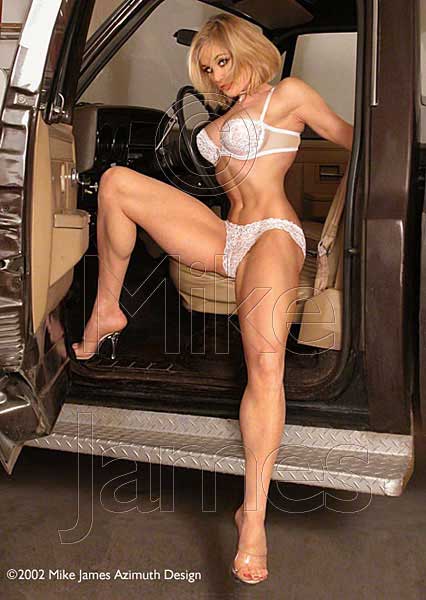 P112 Trucker
Believe it or not, this was Nico's idea. She liked Mike's big, old 
American-style, farm truck. We must admit, it's a witty juxtaposition,
having a remarkable feminine specimen like this, clad only in her 
"tidy-whities", emerging from this veritable "bucket of bolts".
It's like a classic Maidenform Bra ad. I'd certainly buy those panties!
Copyright © 2002 Mike James, Azimuth Design
All photographs, in whole or in part, and all related materials are 
copyrighted and registered intellectual property of Azimuth Design. 
All rights reserved, in any media.
---
The Gremlins in the Garage webzine is a production of Firefly Design. If you have any questions or comments please get in touch.

Copyright © 1994-1997 Firefly Design.