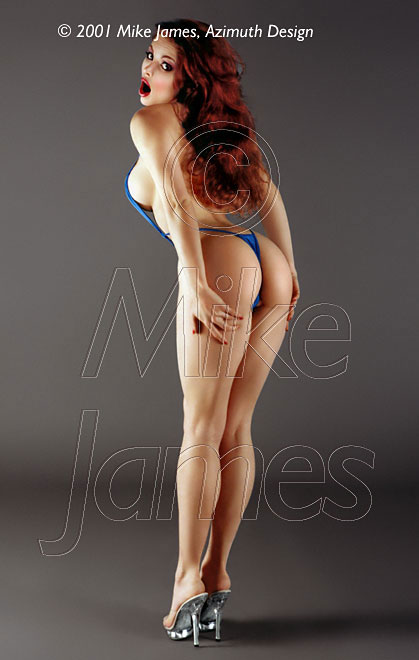 P064 Too Tiny

This sinfully strappy little swimsuit has proven to be a best seller in the "2-view" version (see P025).
But we think this single view needed to be offered all by itself. Due mostly to the dual assault 
of Jasi's exquisitely-split, picture-perfect derriere, and that innocent, beautiful open cave 
of her mouth. For all this picture's reductiveness, there not one more thing it needs.
Copyright © 2001Mike James, Azimuth Design
All photographs, in whole or in part, and all related materials are 
copyrighted and registered intellectual property of Azimuth Design. 
All rights reserved, in any media.
---
The Gremlins in the Garage webzine is a production of Firefly Design. If you have any questions or comments please get in touch.

Copyright © 1994-1997 Firefly Design.