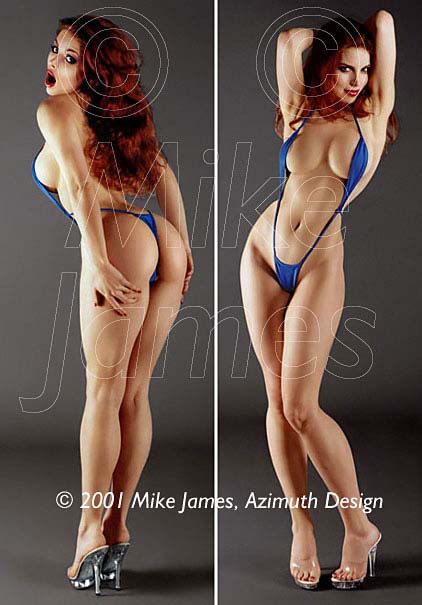 P025  Tiny Swimsuit

After shooting her in the swimsuits Mike bought, Jasi gamely offered..."I brought one 
with me that you might like." When she stepped out of the dressing room in this "sex sling", 
Mike was struck stupid. Her stunning, creamy, body seemed "tied up" expressly for the 
purposes of torturing anyone in eyesight. A 2-fer, here. But a single version is also offered.
Copyright © 2001Mike James, Azimuth Design
All photographs, in whole or in part, and all related materials are 
copyrighted and registered intellectual property of Azimuth Design. 
All rights reserved, in any media.
---
The Gremlins in the Garage webzine is a production of Firefly Design. If you have any questions or comments please get in touch.

Copyright © 1994-1997 Firefly Design.