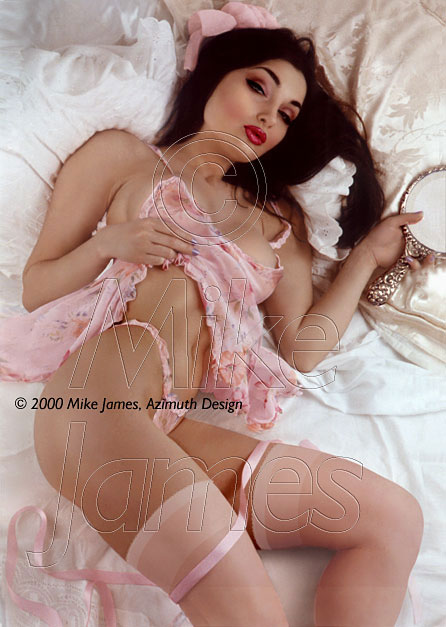 P061 Tina Teez

Does Tina really think she needs to be showing us her "matching panties" to be sexy?
Excuse me. I don't think so. I notice things like her gently, provocative grip on the hand mirror. 
But what's that (gulp) ribbon for? I think there may be more messaging here, than meets the eye.
I love these colors though, very warm. She'd go well over my bathtub.
Copyright ©2000 Mike James, Azimuth Design
All photographs, in whole or in part, and all related materials are 
copyrighted and registered intellectual property of Azimuth Design. 
All rights reserved, in any media.
---
The Gremlins in the Garage webzine is a production of Firefly Design. If you have any questions or comments please get in touch.

Copyright © 1994-1997 Firefly Design.