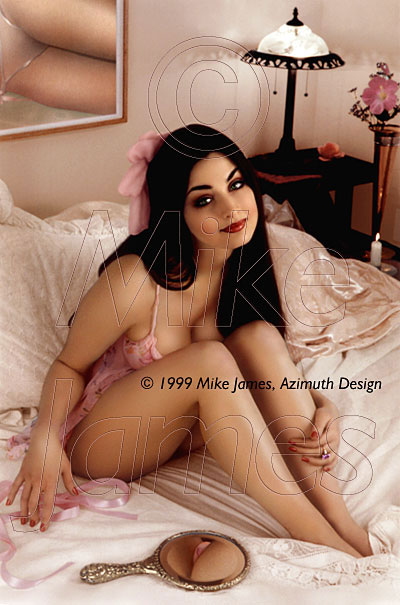 P048 Tina Reflects

What a cherub!!! Yes, of course there's that clever reflection in the hand mirror.
And of course, the stupendously provocative staging of the warm, inviting bed of Tina. 
But this picture is all about that beautiful contented face! The "love" available 
in those eyes makes my knees weak! A GREAT print for the bedroom.
Copyright © 1999 Mike James, Azimuth Design
All photographs, in whole or in part, and all related materials are 
copyrighted and registered intellectual property of Azimuth Design. 
All rights reserved, in any media.
---
The Gremlins in the Garage webzine is a production of Firefly Design. If you have any questions or comments please get in touch.

Copyright © 1994-1997 Firefly Design.