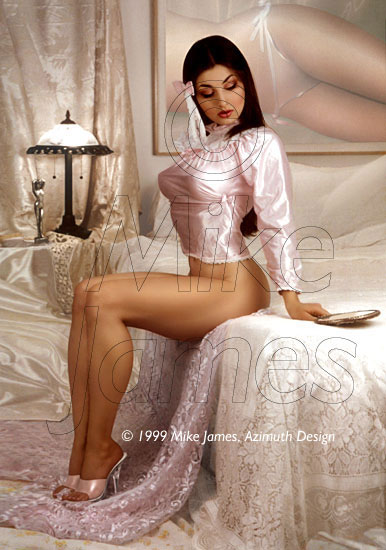 P007 TinaLuv

This is Mike's personal favorite of Tina. He generally shoots against a simple 
gray sweep, so the viewer can focus on the girl, unencumbered. But the staging here 
is masterful. It adds so much to the utter preciousness of setting. Everything is so 
creamy and sensuous... and Tina's  practically a fertility Goddess here!
Copyright © 1999 Mike James, Azimuth Design
All photographs, in whole or in part, and all related materials are 
copyrighted and registered intellectual property of Azimuth Design. 
All rights reserved, in any media.
---
The Gremlins in the Garage webzine is a production of Firefly Design. If you have any questions or comments please get in touch.

Copyright © 1994-1997 Firefly Design.