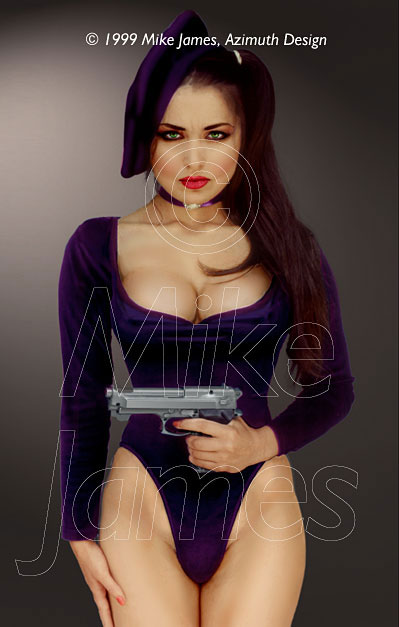 P060 Tina Guard

On patrol. Tina may have a man's job to do, but she's still, ALL GIRL!
Her steely gaze looks cold as ice, that BODY sure looks warm to the touch! 
I think I just might be tempted to risk the bullet for a chance to snuggle up 
and find out what French perfume Tina's dabbed behind her sweet ears.
Copyright © 1999 Mike James, Azimuth Design
All photographs, in whole or in part, and all related materials are 
copyrighted and registered intellectual property of Azimuth Design. 
All rights reserved, in any media.
---
The Gremlins in the Garage webzine is a production of Firefly Design. If you have any questions or comments please get in touch.

Copyright © 1994-1997 Firefly Design.