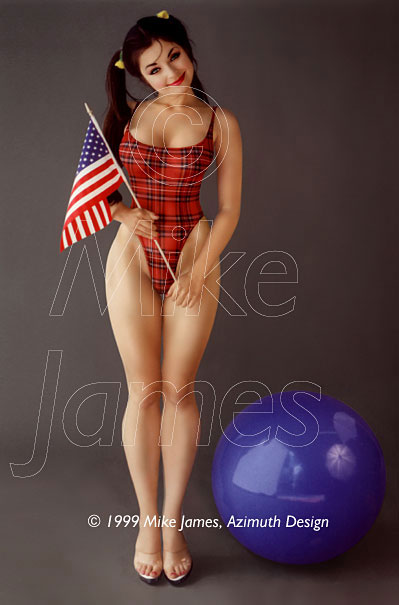 P054 Tina Flag

Now this makes me proud to be an American! I'd like doing nothing more 
on a warm 4th of July, than to spread a blanket on the grass and feed sweet Tina 
grapes from our picnic basket. The sunny joy in Tina's face is as life-affirming
as it gets. She's practically begging you with that smile, "Don't you want me on your wall?"
Copyright © 1999 Mike James, Azimuth Design
All photographs, in whole or in part, and all related materials are 
copyrighted and registered intellectual property of Azimuth Design. 
All rights reserved, in any media.
---
The Gremlins in the Garage webzine is a production of Firefly Design. If you have any questions or comments please get in touch.

Copyright © 1994-1997 Firefly Design.