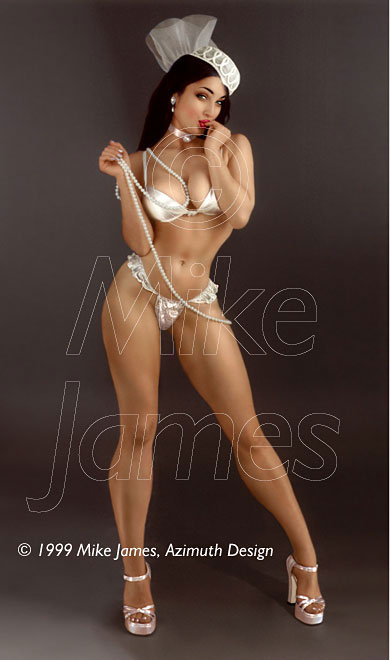 P052 Tina Bride

What man would not give a major limb to be married to this! Everything here just 
DRIPS with promise. There's no escaping that "C'mon" gaze, that finger pointing out 
her ready lips, that velvet tummy. And those pearls, maddeningly snuggled 
in her cleavage.The longer you look, the more longing it manufactures. Great!
Copyright © 1999 Mike James, Azimuth Design
All photographs, in whole or in part, and all related materials are 
copyrighted and registered intellectual property of Azimuth Design. 
All rights reserved, in any media.
---
The Gremlins in the Garage webzine is a production of Firefly Design. If you have any questions or comments please get in touch.

Copyright © 1994-1997 Firefly Design.