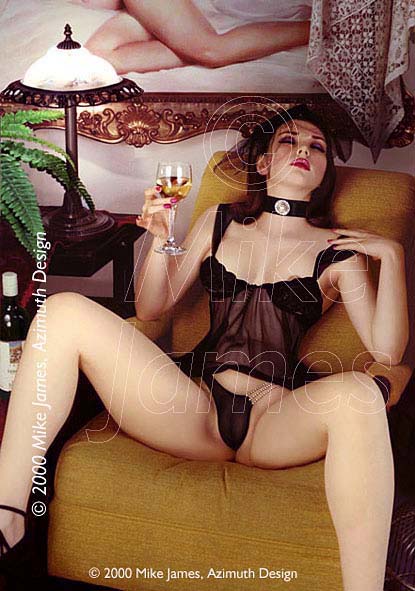 P030 Swoon

Okay, maybe it's looking like Mike has a thing for drunk girls. Well, if you can look 
at this picture of sweet little Erin, swirling in alcoholic sensuality, and NOT desire 
to be drawn closer to her swirling, inebriated world, then it's time for a libido transplant. 
The stuff of dreams...a great, naughty, inviting picture.
Copyright © 2001Mike James, Azimuth Design
All photographs, in whole or in part, and all related materials are 
copyrighted and registered intellectual property of Azimuth Design. 
All rights reserved, in any media.
---
The Gremlins in the Garage webzine is a production of Firefly Design. If you have any questions or comments please get in touch.

Copyright © 1994-1997 Firefly Design.