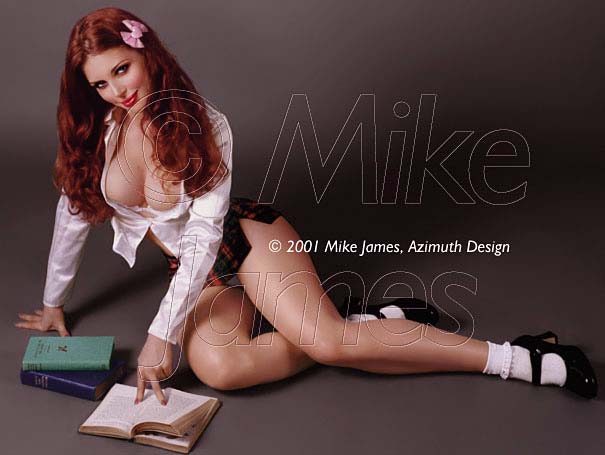 P049 Sweet Study

How'd you like cramming for exams with this piece of confection? Think the Pythagorean Theorem 
would be occupying much space in the old brain pan? Or would it more likely be crowded out 
by the onslaught of sensory input provided by Jasi's devastating body, insanely housed in this 
insultingly inadequate school uniform. Sweetness never looked more wicked.
Copyright © 2001Mike James, Azimuth Design
All photographs, in whole or in part, and all related materials are 
copyrighted and registered intellectual property of Azimuth Design. 
All rights reserved, in any media.
---
The Gremlins in the Garage webzine is a production of Firefly Design. If you have any questions or comments please get in touch.

Copyright © 1994-1997 Firefly Design.