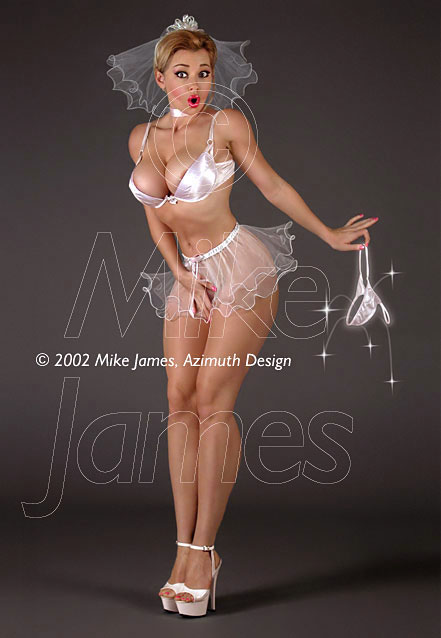 P079 Sparky Panties

This new bride is TRYING to get dressed for her big day, 
but those darn, panties must be bewitched!...they keep snapping poor Rachael. 
Who could concentrate on vows with THAT going on! Precious, cute, funny and 
terribly sexy. And by the way, I'd marry a MONKEY wearing this outfit.
I just love this print! Rachael's a real find Mike.

Copyright © 2002 Mike James, Azimuth Design
All photographs, in whole or in part, and all related materials are 
copyrighted and registered intellectual property of Azimuth Design. 
All rights reserved, in any media.
---
The Gremlins in the Garage webzine is a production of Firefly Design. If you have any questions or comments please get in touch.

Copyright © 1994-1997 Firefly Design.