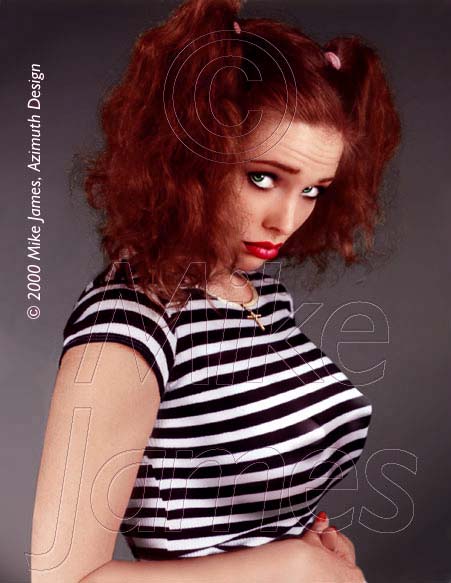 P075 Sorry

I first saw this pic about a year ago and I just wanted to jump in a car as fast as I could, 
find Shannon, give her a big hug, and stroke her hair until she fell asleep. 
I still have the same feelings. I crave to make her life "trouble"-free! Mike told me, 
Shannon may possess the "prettiest" face he's ever photographed. We'll take his word.
Copyright © 1999 Mike James, Azimuth Design
All photographs, in whole or in part, and all related materials are 
copyrighted and registered intellectual property of Azimuth Design. 
All rights reserved, in any media.
---
The Gremlins in the Garage webzine is a production of Firefly Design. If you have any questions or comments please get in touch.

Copyright © 1994-1997 Firefly Design.