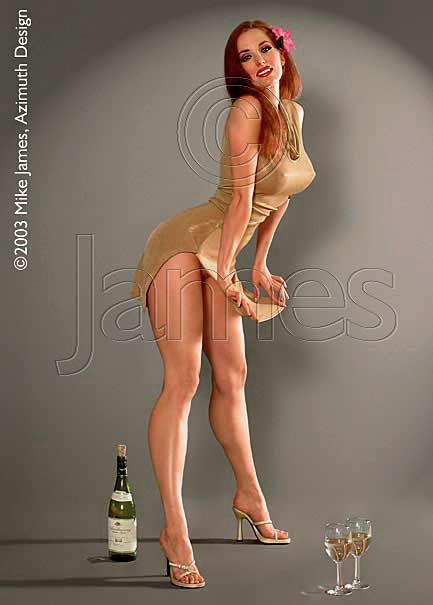 P137 Slink
All Legs! And Breasts! And beautiful Face! Jeezus, what a total knockout!
I recognize this dress, as some of you may, from Jasi's close-up "Bare" photo.
It must be the slinkiest dress ever made...fits like a condom, and is practically
translucent, meaning.. of course...no undies permitted. Marie cools herself off,
and it's obvious by the filled glasses, she's inviting you to join her.... Sweet!

Copyright © 2003Mike James, Azimuth Design
All photographs, in whole or in part, and all related materials are 
copyrighted and registered intellectual property of Azimuth Design. 
All rights reserved, in any media.
---
The Gremlins in the Garage webzine is a production of Firefly Design. If you have any questions or comments please get in touch.

Copyright © 1994-1997 Firefly Design.