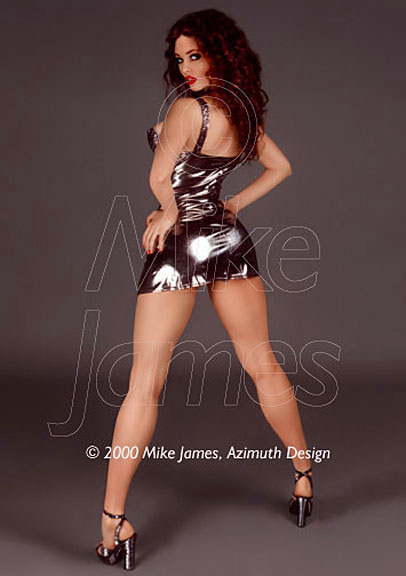 P010  Silver Dress

When we said Shannon was all legs, THIS is what we meant.  
We snapped that voluptuous body into this little evening ensemble and man, 
she just became a Ferrarri !
Have a seat boys... this girl's ready to show you some moves!

Copyright © 2000 Mike James, Azimuth Design
All photographs, in whole or in part, and all related materials are 
copyrighted and registered intellectual property of Azimuth Design. 
All rights reserved, in any media.
---
The Gremlins in the Garage webzine is a production of Firefly Design. If you have any questions or comments please get in touch.

Copyright © 1994-1997 Firefly Design.