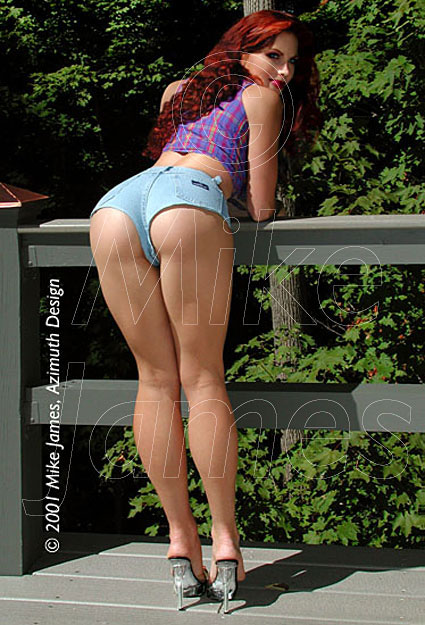 P041 Shorts

Is their any "end" to this girl's beauty? We just don't know what to say here.
This writer has seen this picture a dozen times, on a dozen different days 
and...Every. Single.Time he just goes breathless! His heart drops straight out his chest, 
travels through the screen, and fits right there,... in the hip pocket of Jasi's shorts. 
In these shorts, Jasi "OWNS" me.
Copyright © 2001Mike James, Azimuth Design
All photographs, in whole or in part, and all related materials are 
copyrighted and registered intellectual property of Azimuth Design. 
All rights reserved, in any media.
---
The Gremlins in the Garage webzine is a production of Firefly Design. If you have any questions or comments please get in touch.

Copyright © 1994-1997 Firefly Design.