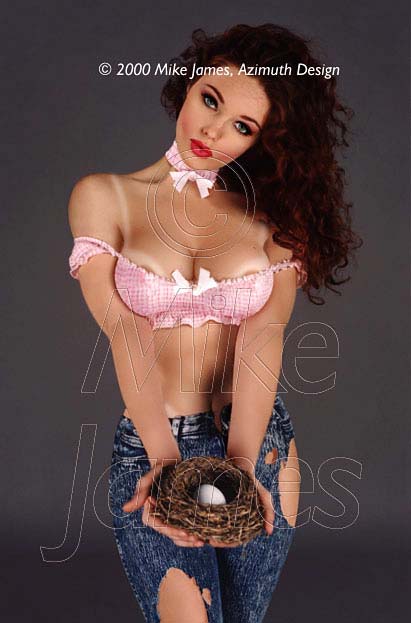 P067 See?

Men's magazines are going more hard core. Everyone's busy "pushing the envelope", 
or "getting in your face". It's all rather crass now. We KNOW there are still folks 
out there who appreciate Mike's softer brand of pin-up innocence. Mike's placing his 
bets on the idea that charm and personality still play a BIG a role in feminine allure. 
I think this picture could go toe-to-toe against 80% of the centerfolds I've seen.
I want to "know" Shannon, in MORE than the biblical sense.

Copyright © 1999 Mike James, Azimuth Design
All photographs, in whole or in part, and all related materials are 
copyrighted and registered intellectual property of Azimuth Design. 
All rights reserved, in any media.
---
The Gremlins in the Garage webzine is a production of Firefly Design. If you have any questions or comments please get in touch.

Copyright © 1994-1997 Firefly Design.