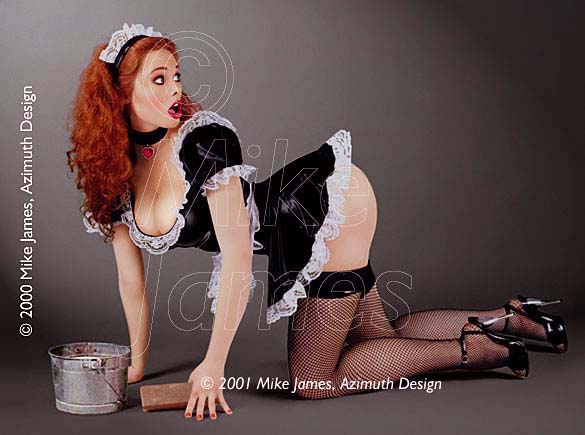 P023 Scrubber

Mike couldn't decide which of Shannon as "French Maid" was better, so he's offering them both!
Shannon forbid Mike to take the picture from the more "obvious" point of view. 
But it's just as well, She couldn't be lovelier... coming or going. (PS: gotta love the heart choker.)
Copyright © 2001Mike James, Azimuth Design
All photographs, in whole or in part, and all related materials are 
copyrighted and registered intellectual property of Azimuth Design. 
All rights reserved, in any media.
---
The Gremlins in the Garage webzine is a production of Firefly Design. If you have any questions or comments please get in touch.

Copyright © 1994-1997 Firefly Design.