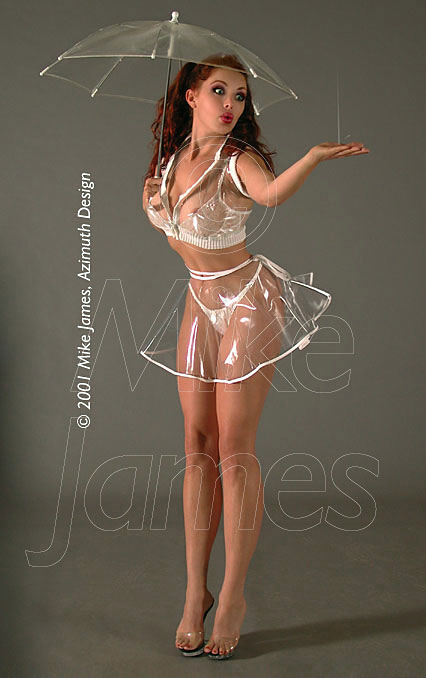 P045 Rainwear

Mike wants to extend his gratitude to Isabelle Jorgensen in Provins, France 
for creating this WONDERFUL transparent design for Jasi. Move over Jean Paul Gautier!
I don't know about you, but I'd certainly offer Jasi a ride. I like the whimsy here so much 
I bought a big version of this print myself. It's super detailed and just wonderful.
Copyright © 2001 Mike James, Azimuth Design
All photographs, in whole or in part, and all related materials are 
copyrighted and registered intellectual property of Azimuth Design. 
All rights reserved, in any media.
---
The Gremlins in the Garage webzine is a production of Firefly Design. If you have any questions or comments please get in touch.

Copyright © 1994-1997 Firefly Design.