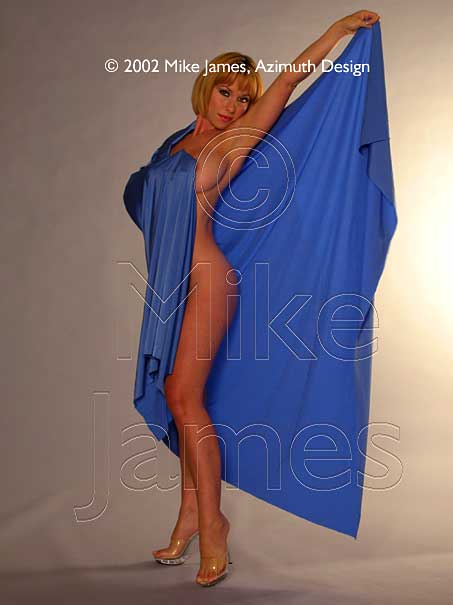 P103 Rachael Blue

Mike bought some yards of different colored Lycra in order to create some 
of his own designs for his models to wear. (After altering so many store-bought 
outfits, he's become quite the tailor.) But the time for such efforts never 
presented itself. No problem. Rachael elegantly displays the material as is.
A beautiful, classical image. We think this pose would make a wonderful statue.

Copyright © 2002 Mike James, Azimuth Design
All photographs, in whole or in part, and all related materials are 
copyrighted and registered intellectual property of Azimuth Design. 
All rights reserved, in any media.
---
The Gremlins in the Garage webzine is a production of Firefly Design. If you have any questions or comments please get in touch.

Copyright © 1994-1997 Firefly Design.