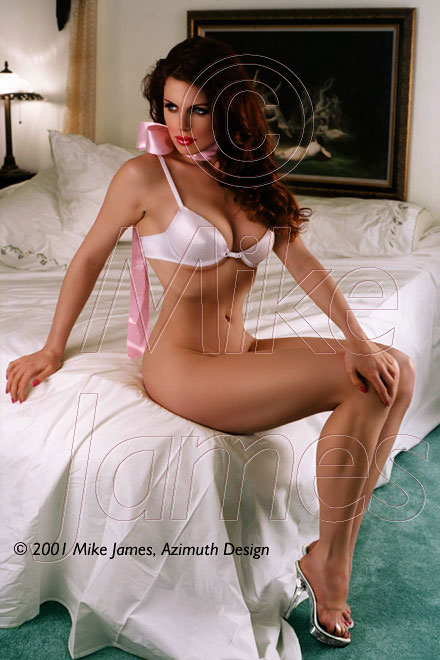 P044 Pretty

This is Mike's all-time favorite picture of Jasi. Asked why, he says "You need to ask?"
He's right. It's a no-brainer. This print is ANIHILATINGLY beautiful. Mike does something odd here. 
When most pinup artist's want to exhibit dangerous semi-nudity, they always take off the top
and leave on the bottoms. Mike leaves on the bra and takes off the panties. That's genius.
Copyright © 2001Mike James, Azimuth Design
All photographs, in whole or in part, and all related materials are 
copyrighted and registered intellectual property of Azimuth Design. 
All rights reserved, in any media.
---
The Gremlins in the Garage webzine is a production of Firefly Design. If you have any questions or comments please get in touch.

Copyright © 1994-1997 Firefly Design.