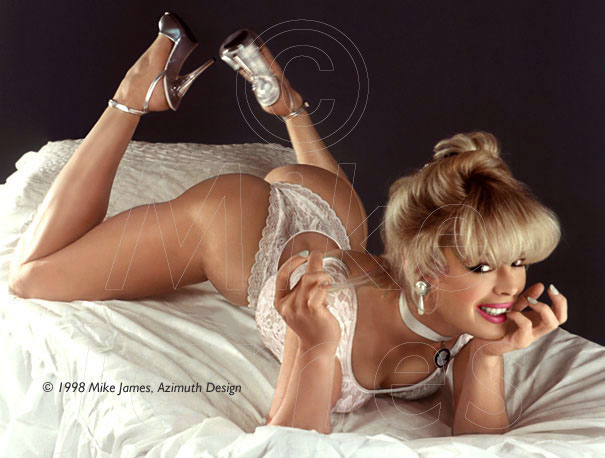 P001 Playtime

Dana was the very first girl Mike photographed. She arrived at the studio in a bright yellow Corvette
wearing a sweat suit. Despite her tom boyish appearance, Mike almost immediately saw the potential 
to style her elegantly, in the manner of his highly successful "Bride" kit. Ooh-la-la was he right!
Copyright © 2001 Mike James, Azimuth Design
All photographs, in whole or in part, and all related materials are 
copyrighted and registered intellectual property of Azimuth Design. 
All rights reserved, in any media.
---
The Gremlins in the Garage webzine is a production of Firefly Design. If you have any questions or comments please get in touch.

Copyright © 1994-1997 Firefly Design.