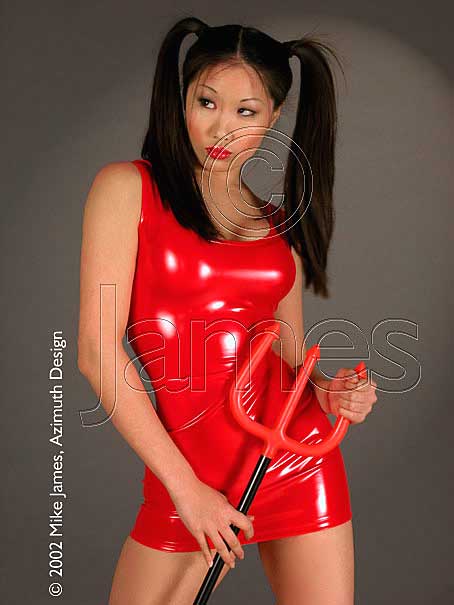 P121 Play Devil
Pouty wittle debul! So cute in her twin ponytails. 
Mike says he tried to get Diane to look mean, but it just wasn't possible.
"Her niceness always shone through. About the closest I ever got to mean 
was aggressively sexy." BTW, folks, the red on this print really pops.

Copyright © 2002 Mike James, Azimuth Design
All photographs, in whole or in part, and all related materials are 
copyrighted and registered intellectual property of Azimuth Design. 
All rights reserved, in any media.
---
The Gremlins in the Garage webzine is a production of Firefly Design. If you have any questions or comments please get in touch.

Copyright © 1994-1997 Firefly Design.