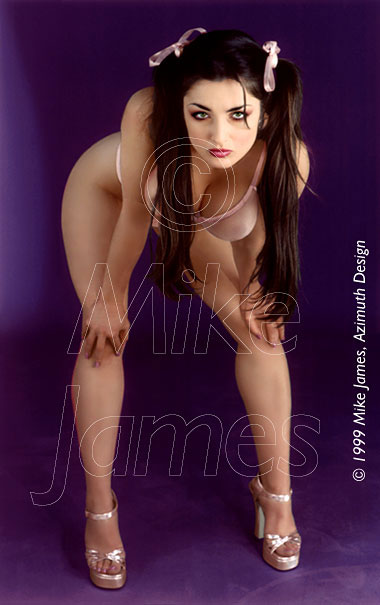 P050 Pink Tina

Odd pose, but effective, especially with Tina's RIVETING eye contact. 
It kind of has the feel of a "self" portrait, where you set the camera on a table top, 
jump in front, and try to squeeze into the frame. Actually, Tina was just resting 
between takes. All the more beautiful...that she's NOT posing, and is STILL wonderful.
Copyright © 1999 Mike James, Azimuth Design
All photographs, in whole or in part, and all related materials are 
copyrighted and registered intellectual property of Azimuth Design. 
All rights reserved, in any media.
---
The Gremlins in the Garage webzine is a production of Firefly Design. If you have any questions or comments please get in touch.

Copyright © 1994-1997 Firefly Design.