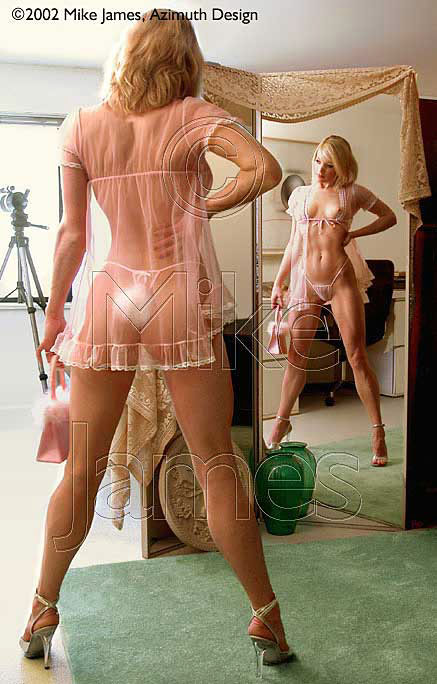 P110 Pink Fur
Okay...lest there be ANY doubt that Nico possesses an absolutely 
SLAMMING body, let this pic put that thought to bed. Mike's good at 
retouching, but THIS... Well...there's no way to make this up. And trust us folks,
the big-size print of this is like 5 TIMES as unholy. The detail in incredible.
Copyright © 2002Mike James, Azimuth Design
All photographs, in whole or in part, and all related materials are 
copyrighted and registered intellectual property of Azimuth Design. 
All rights reserved, in any media.
---
The Gremlins in the Garage webzine is a production of Firefly Design. If you have any questions or comments please get in touch.

Copyright © 1994-1997 Firefly Design.