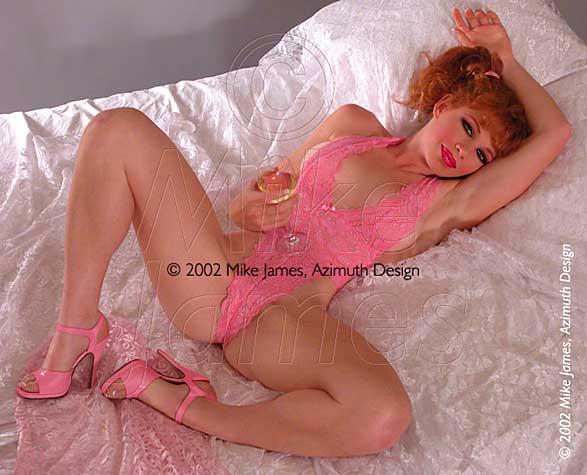 P097 Pink
Aw Jeez! I'm dying already....What a starter pic! Pure confection. 
Heather said, "My mom says pink is not my color."  Well, Heth sweetie, we beg to differ. 
I swear, if I could come home from a hard day's work to something like this, 
I wouldn't care if my job was scraping road kill off the highways.
This girl gives LITERAL meaning to the word "adorable".
Copyright © 2002 Mike James, Azimuth Design
All photographs, in whole or in part, and all related materials are 
copyrighted and registered intellectual property of Azimuth Design. 
All rights reserved, in any media.
---
The Gremlins in the Garage webzine is a production of Firefly Design. If you have any questions or comments please get in touch.

Copyright © 1994-1997 Firefly Design.