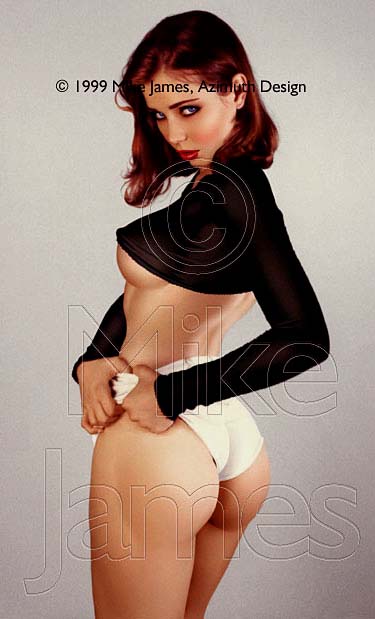 P071 Pinch

Jennifer Lopez can kiss Erin's ass! We said it before and we'll say it again. 
Sweet little Erin is endowed with the fleshiest, most lush, mind-destroying posterior 
we've ever seen on a teen! If you like perfect, pert behinds, Jasi's definitely your girl. 
But if you want to wallow in Fleshville, Erin's the mayor. And that FACE! 
This is the face Mike said was "star" material. We think that's an understatement.

Copyright © 1999 Mike James, Azimuth Design
All photographs, in whole or in part, and all related materials are 
copyrighted and registered intellectual property of Azimuth Design. 
All rights reserved, in any media.
---
The Gremlins in the Garage webzine is a production of Firefly Design. If you have any questions or comments please get in touch.

Copyright © 1994-1997 Firefly Design.