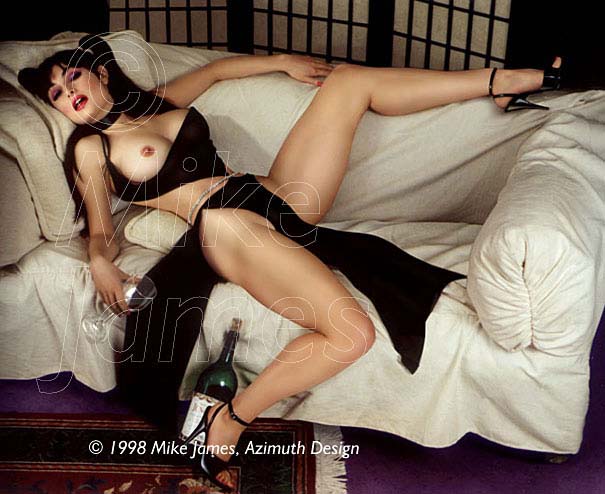 P020  Partied Out

Sheer elegance, in a sinful tableaux as old as time itself...the complete, utter sensual abandon of inebriation. 
Could ANY man ...or woman for that matter...say "no" to this mind-numbingly beautiful invitation? 
Whew....! That's what we call a "party dress"! You're just annihilating, here Tina!
Copyright © 1998 Mike James, Azimuth Design
All photographs, in whole or in part, and all related materials are 
copyrighted and registered intellectual property of Azimuth Design. 
All rights reserved, in any media.
---
The Gremlins in the Garage webzine is a production of Firefly Design. If you have any questions or comments please get in touch.

Copyright © 1994-1997 Firefly Design.