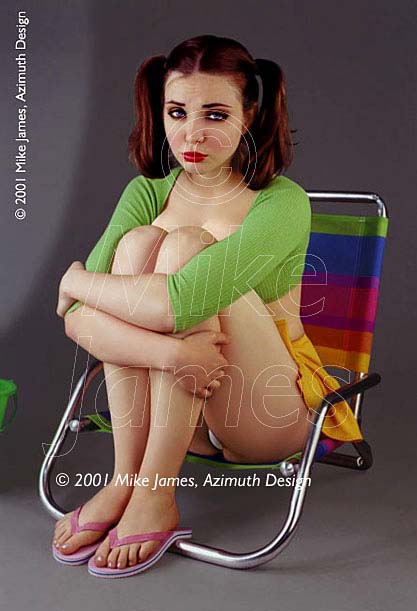 P028 No Beach

Aw, jeez! we've got to get Erin back here some day.... Just look at those eyes!!! 
Was there ever a person in more need of a hug? This picture is simply, 
flat-out precious.The colors, so gay and bright, and poor Erin, sooo disappointed. 
We love the hint of her little plastic pail.
Copyright © 2001Mike James, Azimuth Design
All photographs, in whole or in part, and all related materials are 
copyrighted and registered intellectual property of Azimuth Design. 
All rights reserved, in any media.
---
The Gremlins in the Garage webzine is a production of Firefly Design. If you have any questions or comments please get in touch.

Copyright © 1994-1997 Firefly Design.