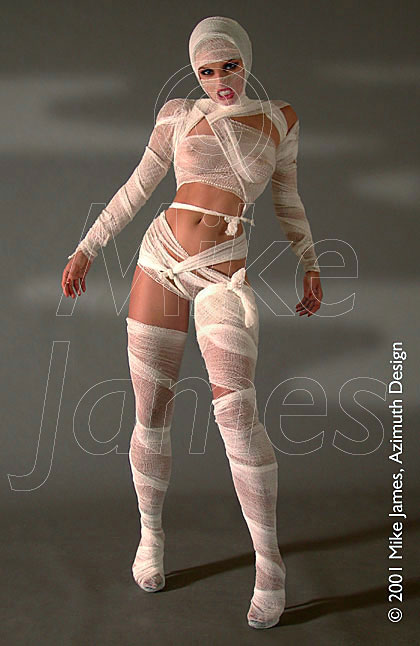 P039 Mummette

This is just all wrong....You're supposed to be terrified, hoping the mummy stays AWAY 
from you, not wishing she'd HURRY the hell UP. All kidding aside, this is just brilliant! 
Why hasn't someone thought of this before? The mummy costume is the QUINTESSENTIAL
bondage statement! Kudos, Jasi - you're the "reincarnation" of my dreams. A great thematic print.
Copyright © 2001 Mike James, Azimuth Design
All photographs, in whole or in part, and all related materials are 
copyrighted and registered intellectual property of Azimuth Design. 
All rights reserved, in any media.
---
The Gremlins in the Garage webzine is a production of Firefly Design. If you have any questions or comments please get in touch.

Copyright © 1994-1997 Firefly Design.