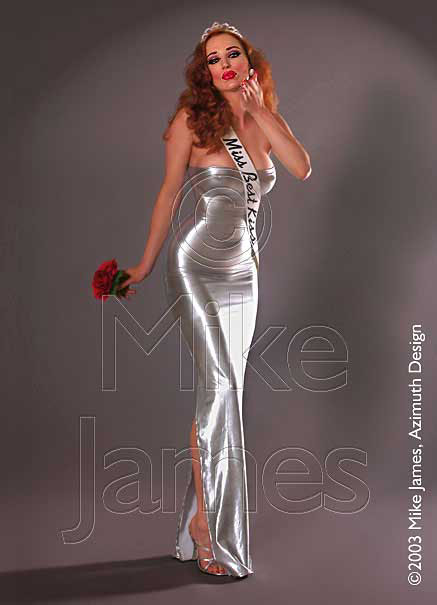 P135 Miss Best Kiss
I've seen this image full size and it's stunning! But there's an optical illusion 
 with the copyright indicia on this webpic that irritates me. The "©" obscures Marie's 
astounding waistline in this pic. Actually,  she's so freaking shapely, she looks like 
Jessica Rabbit come to life!!! By the way folks, Marie made this dress. Great, eh?

Copyright © 2003Mike James, Azimuth Design
All photographs, in whole or in part, and all related materials are 
copyrighted and registered intellectual property of Azimuth Design. 
All rights reserved, in any media.
---
The Gremlins in the Garage webzine is a production of Firefly Design. If you have any questions or comments please get in touch.

Copyright © 1994-1997 Firefly Design.