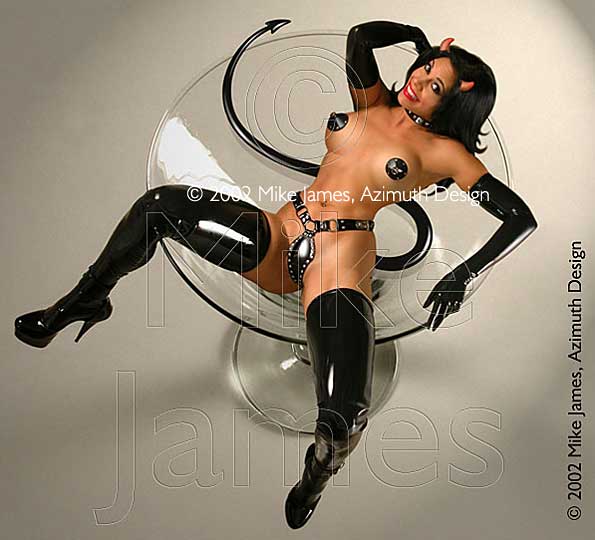 P091 Mini Devil

This is our introduction to Avery? What are you trying to do to us Mike, KILL us?
I only WISH I could get drunk enough to envision this laying in my martini.
I've always found Disney's Tinkerbell character kinda' sexy. I've read where Mike thinks so too.
So, I'm guessing this is his flip side of sprightly Tinkerbell...a devilish little imp 
keeping house in your pocket. Always there, egging you on to try wicked things.
Copyright © 2002 Mike James, Azimuth Design
All photographs, in whole or in part, and all related materials are 
copyrighted and registered intellectual property of Azimuth Design. 
All rights reserved, in any media.
---
The Gremlins in the Garage webzine is a production of Firefly Design. If you have any questions or comments please get in touch.

Copyright © 1994-1997 Firefly Design.