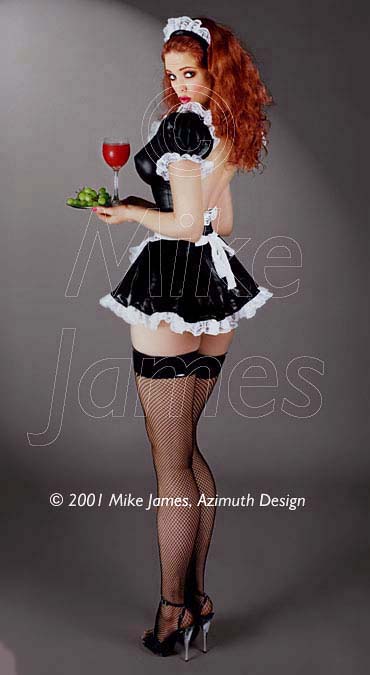 P022 Maid

A classic if ever there was one. Shannon's figure could not explode MORE from the 
con-strictures of her tiny little black rubber french maid outfit. This one's all about legs, 
and Shannon's got em big time! Mike loves the fishnets with the rubber tops...baaaad!
We love the face peeking from behind the shoulder... nice touch Shannon..
Copyright © 2001Mike James, Azimuth Design
All photographs, in whole or in part, and all related materials are 
copyrighted and registered intellectual property of Azimuth Design. 
All rights reserved, in any media.
---
The Gremlins in the Garage webzine is a production of Firefly Design. If you have any questions or comments please get in touch.

Copyright © 1994-1997 Firefly Design.