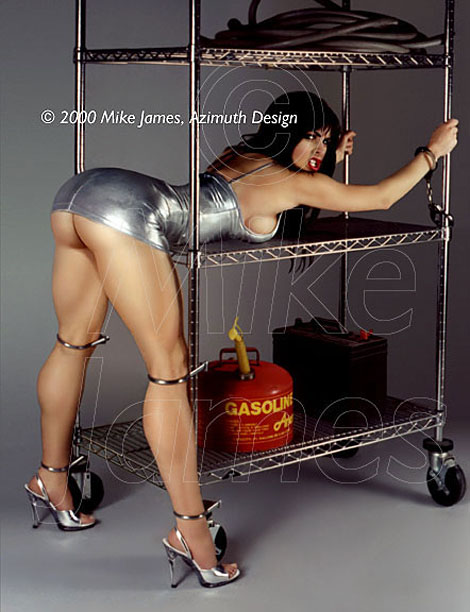 P011 Mad Tina

Okay, okay, this was pure indulgence on Mike's part. It's just an irresistibly  funny, 
very sexy, tableaux. Our hats off to Tina for submitting to this ignominy, and nailing 
the EXACT expression Mike needed...the rage depicted only underscores her helplessness. 
Whew! what an unbelievably wicked vision Tina is. My heart is WHAMMING!
Copyright © 2000 Mike James, Azimuth Design
All photographs, in whole or in part, and all related materials are 
copyrighted and registered intellectual property of Azimuth Design. 
All rights reserved, in any media.
---
The Gremlins in the Garage webzine is a production of Firefly Design. If you have any questions or comments please get in touch.

Copyright © 1994-1997 Firefly Design.