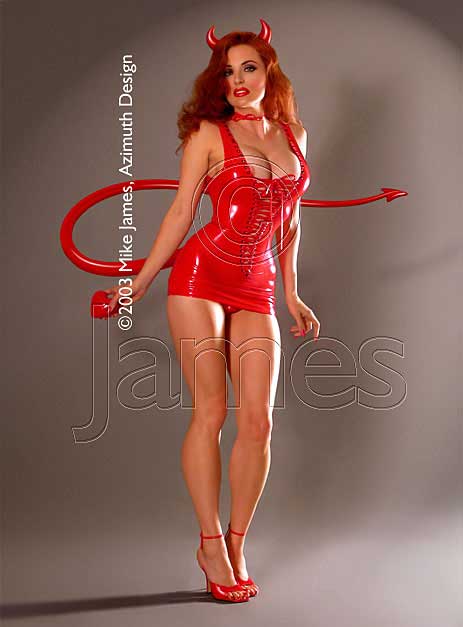 P133 Love Devil
Mike says he's laced up several girls in this dress, but none made it "talk" like Marie.
Mike was smart to keep all the extraneous stuff out of this picture. The red heels, 
red dress, red rubber panties, red lips, red horns, red string choker, red tail, and 
red heart made the point astoundingly clear. This girl is XXX triple-freaking HOT! 
WOW!!!

Copyright © 2003Mike James, Azimuth Design
All photographs, in whole or in part, and all related materials are 
copyrighted and registered intellectual property of Azimuth Design. 
All rights reserved, in any media.
---
The Gremlins in the Garage webzine is a production of Firefly Design. If you have any questions or comments please get in touch.

Copyright © 1994-1997 Firefly Design.