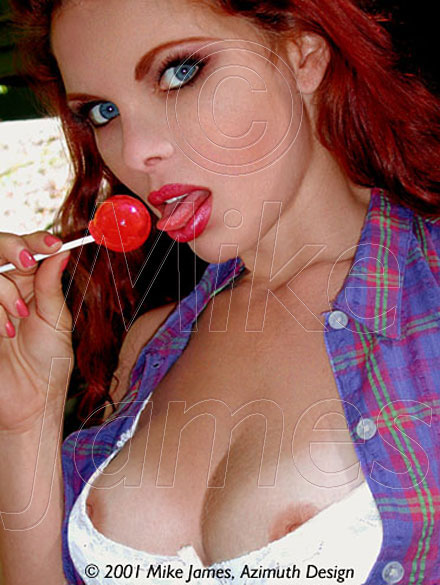 P040 Lollipop

There's no escape anywhere in the frame here. Jasi's filling every inch of it with her charms.
Peeking nipples, lacquered pink nails teasing a glossy-wet cherry-pop toward an extended tongue. 
Beautiful, full lips, and then,...those freaking EYES! You could DROWN in those twin blue pools!
Copyright © 2001Mike James, Azimuth Design
All photographs, in whole or in part, and all related materials are 
copyrighted and registered intellectual property of Azimuth Design. 
All rights reserved, in any media.
---
The Gremlins in the Garage webzine is a production of Firefly Design. If you have any questions or comments please get in touch.

Copyright © 1994-1997 Firefly Design.