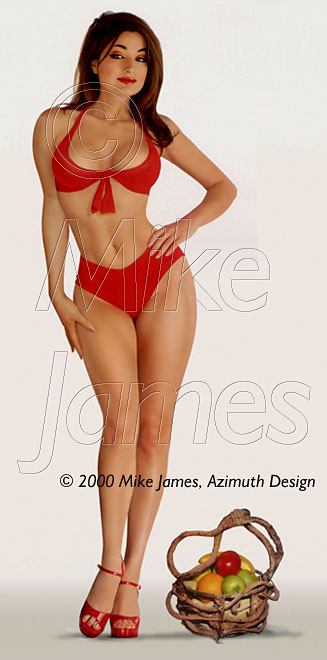 P056 Li'l Red

This is Mike's "updated" version of "Little Red Riding Hood".
We could just eat little Tina here with a spoon, ourselves. So, when Tina says, 
"My, what big teeth you have", we suspect the Big Bad Wolf's response 
will be enunciated with a little extra conviction. :-).   REALLY nice pose!
Copyright © 2000 Mike James, Azimuth Design
All photographs, in whole or in part, and all related materials are 
copyrighted and registered intellectual property of Azimuth Design. 
All rights reserved, in any media.
---
The Gremlins in the Garage webzine is a production of Firefly Design. If you have any questions or comments please get in touch.

Copyright © 1994-1997 Firefly Design.