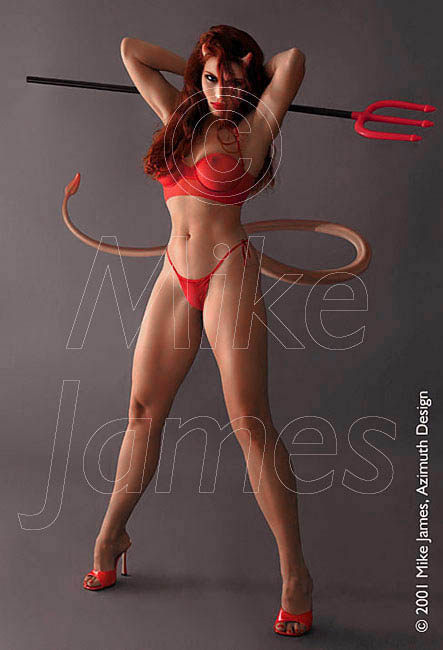 P037 Li'l Devil

Okay...Jasi may be petite, just a couple inches over 5 feet. But anyone who doesn't think THIS body 
is a flat out "10", is flat out NUTS! The fashion mavens that hire those 6 foot "sticks" as the paragons 
of feminine beauty are freaking idiots. THIS is beauty! Jasi, you're WORTH the trip to Hades!
We particularly love your, uh, (gulp) "prehensile" tail. Sweet mother of mercy, save us all!
Copyright © 2001 Mike James, Azimuth Design
All photographs, in whole or in part, and all related materials are 
copyrighted and registered intellectual property of Azimuth Design. 
All rights reserved, in any media.
---
The Gremlins in the Garage webzine is a production of Firefly Design. If you have any questions or comments please get in touch.

Copyright © 1994-1997 Firefly Design.