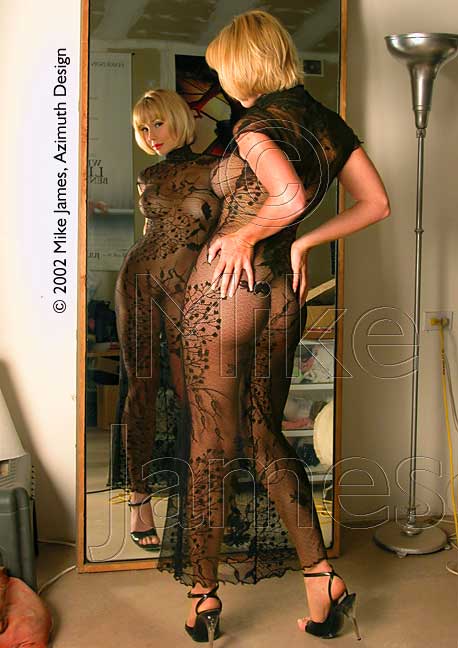 P105 Lace Teez

This is what Mike calls an "off set" pic. In other words, unplanned. 
Mike's eyes are on red alert at all times. Occasionally, he sees something unexpected 
off set, and grabs his camera to record it. 
Here, it was Rachael slinking into a sheer lace gown and checking out the "fit" 
in the big mirror off set. Well, needless to say, she's mouth-wateringly sexy here. 
We're thankful Mike didn't let her little teasy, uber-sexy hipshot get past his lens.
Copyright © 2002 Mike James, Azimuth Design
All photographs, in whole or in part, and all related materials are 
copyrighted and registered intellectual property of Azimuth Design. 
All rights reserved, in any media.
---
The Gremlins in the Garage webzine is a production of Firefly Design. If you have any questions or comments please get in touch.

Copyright © 1994-1997 Firefly Design.